9 tags
We are featured in 'The Londonist' weekend top to... →
TOMORROW
"I am a SwapAholic… I like the hunt of new loved clothing. I creatively..."
– A happy swapper
8 tags
Subscribe to our mailing list to stay up to date →
Anonymous asked: hi you invited me to trade at your next event - how does it work for me, a trader - thanks Ann
Hi Swappers, We have been featured by Time Out... →
7 tags
6 tags
Get your tickets now →
Looking for an early Chritstmas present? Want to treat a friend? In need of a new wardrobe? Want to make those winter days a little more colourful? Buy your tickets now, tell all your friends and look forward to what will be a great Swap and an event not to miss.  (Payment is via Paypal/ Eventbrite and is 100% safe) What are you waiting for? It's the best 5 pounds you'll spend...
Our facebook event is now live- Add yourselves and... →
THE EVENT YOU'VE ALL BEEN WAITING FOR — A MASSIVE SWISHING INVASION!!!! This December SWAPAHOLICS UK and THE SWAPSHOP UK are teaming up and hosting a fun and festive swish to get you in the Christmas mood.  ADD YOURSELVES TO THE EVENT AND ADD YOUR FRIENDS ━═✮ Clothes ━═✮Live music ━═✮Shoreditch ━═✮ Nail Art booth ━═✮Christmas Bazaar ━═✮Workshops ━═✮Photo Booth ━═✮Give Aways ━═✮The...
14 tags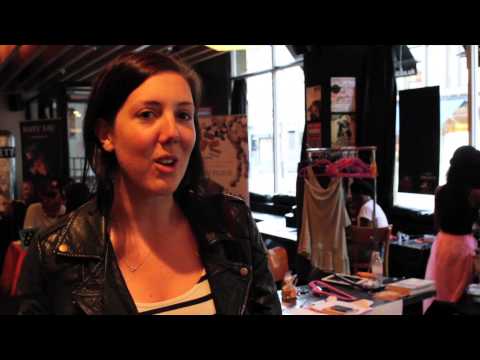 Breaking News
EXCITING NEWS! We will be teaming up with SwapShop for a Christmas Swish 8th December! Loads of fun activities and with the two of us coming together you know it will be a blast! Can we hear someone say Swissshhhh!
Hello SwapAholics, we have unfortunate news. Due to circumstances beyond our control with the venue we are unable to host the 'Too Cute, To Spook' Halloween swap on Sat., Oct 27th.  We are pretty sad about this……but……on the turn-side Good News, we will make our Holiday December event the best Swapping event we have had thus far, we are partnering with SwapShop...
: Style me Silly- East London's Clothes Swap. →
Thanks for the great feature in your blog maybesurprised: My dearest picture lookers. Time has come for me to write to you. Of course only a special occasion will turn a lazy ass like me into a diligent pseudo writer. And this special occasion is the already above mentioned Style me Silly Clothes Swap Event. After my good friend Elie asked me to…
Check out our closing band Six to Start that will...
Six talented musicians will be performing at the... →
Hi Swappers, our next event will be on September...
View Larger Map
Thank you Nicola for this lovely blogpost →
Anonymous asked: Hi, when is your next swapaholic event?!x
"What a strange power there is in clothing. ~Isaac Bashevis Singer"
– Congrats Swappers! We have 4 full bags of clothing donated to the local charity. Hope you all received new loved items from the Swap! We had a wonderful time. Thank you for your company. 
Tomorrow →
@Swapaholicuk
Follow us on Twitter to get live coverage of the event and exclusive pictures of the event on Saturday @Swapaholicuk
Only 3 days to go
This Saturday is the day. Clean out your closet, bring clothes, exchange them for new clothes. It is as easy as that. We provide the music, coffee, cakes.  See you there Make sure to RSVP and tell all your friends http://www.facebook.com/events/386919128016327/
Our amazing venue
http://www.arbeit.org.uk/Contact
5 tags
Drop clothes off
DROP OFF your clothes on June 7 or 8 at the venue before ( location/hours below) or Bring them to the event on the day. BUY your ticket, at the door for only £3 COME to the event, pick up your exchange coupons and start swapping!Get all new clothing and free LUSH products.  CLOTHING DROP-OFF LOCATION:  Arbeit Gallery  4 Helmet Row, EC1V 3QJ hours: June 7 or June 8 from 12pm - 4pm
13 tags
Find us on Facebook →